Permaculture Magazine Award 2023 – shortlist
For 2022 (results announced in 2023), the Permaculture Magazine Award is in collaboration with Lush Spring Prize, with £15,000 to be awarded to a range of life-changing projects.
Run in collaboration with the Lush Spring Prize, this award is for individuals, communities, businesses, groups and organisations that can demonstrate inspirational permaculture work over three years or more. Prize recipients will share an amount of £15,000.
It is looking for permaculture projects that are regenerating damaged land; enhancing habitat and biodiversity; helping people to gain practical and community skills; adding value to produce and developing local economies; building community, creating social glue and greater economic resilience; modelling new ways of cooperating and new cultural paradigms.
An example of an organisation shortlisted in the Permaculture Magazine Award is:
NILE Journeys
NILE Journeys work unfolds through community hubs across Nile Basin countries. There are currently eight hubs, and they are expanding.
Communities across the Nile Basin suffer inequalities and limitations in their natural, human, or technological well-being, which renders them vulnerable to climate change and its effects. The word NILE refers not only to the Nile's energetic field of the majestic river but also serves as an acronym for what the platform aims to do "Nurturing Impulses for Living Ecosystems".
The NILE Journeys vision is to nurture life-affirming actions in the Nile bio-region through participatory and experiential learning spaces rooted in indigenous knowledge and regenerative practices.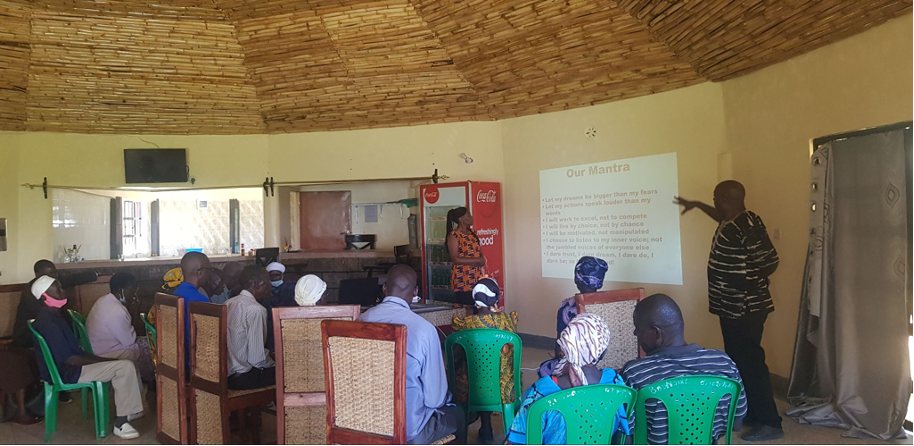 The shortlisted projects for this category are: