We understand that not everyone can support us financially, but can you help by sharing some of our messages to reach new people?
We have a whole community over on social media, so come and join us. It's also really helpful if you can like and share our posts, to help them reach a wider audience – permaculture solutions need to reach everyone.
You can follow us, and share our content from:
Facebook: www.facebook.com/PermacultureMag
Instagram: www.instagram.com/permaculturemagazine
Twitter: https://twitter.com/PermacultureMag
Youtube: www.youtube.com/permaculturemedia
We post regularly about new videos, new magazine issues, new books and free-to-read online articles.
Please feel free to copy the social media messages and image below and share them on your social media channels, with friends, family, and colleagues.
Messages to share
Permaculture magazine is a visionary magazine that will give you the tools needed to create productive and resilient homes, gardens, economies, relationships, schools, farms and communities. PLUS all subscribers get FREE digital access to 30+ years of back issues. Full details: www.permaculture.co.uk/subscribe
I'm a big fan of Permaculture magazine, a visionary magazine for changemakers. Each issue is packed with inspiring stories and practical solutions to help us all live a more regenerative life. All subscriptions, print and digital, come with FREE digital access to 30+ years of back issues, so there's even more to read! Subscribe and join the changemakers: www.permaculture.co.uk/subscribe
I LOVE when the latest issue of Permaculture magazine arrives. Its range of articles includes no-dig gardening, food forests, cutting edge community projects, renewable technologies, regenerative agriculture, DIY and upcycling projects, natural building, education and wellbeing. It is full of solutions, projects and pioneering ideas from the very best of the permaculture movement. You should definitely subscribe! www.permaculture.co.uk/subscribe
The latest issue of Permaculture magazine, PM118, is out now! It's packed with so much, from the gorgeous Mandala Community Forest Garden that incorporates edibles, habitat, plants for fibre and dyeing, as well as medicinals; and the Carbon Neutral Microfarm that uses 'ecoculture' techniques to grow an abundance of food while locking in carbon (with plenty of methods that all growers can learn from); to an exploration of why agroecology is the future of our food; and health-giving recipes from trees and shrubs you can grow at home. Don't miss this inspiring issue, get a copy today: www.permaculture.co.uk/issue/winter-2023
PM118 Winter 2023 is published today! It features the many ways permaculture can help in your everyday life. We also go beyond food banks with community food, celebrate 40 years of activism, listen to indigenous knowledge and show how you can be an ally to Nature. It is full of can-do solutions, and contacts. Permaculture magazine is a huge hearted chronicle of good things. In print and digital forms, it is ideal for the whole family. www.permaculture.co.uk/issue/winter-2023
Images that can be used and shared are HERE.
Tell your networks about our permaculture books
Permaculture magazine is the sister company of Permanent Publications, which has been publishing inspiring, practical titles since 1990. Our collection of over 100 books encourage people to live more healthier, more self-reliant and ecologically sound ways of life. More info can be found at: www.permanentpublications.co.uk
New books to shout about
Living With The Earth is arguably our most important book since Patrick Whitefield's The Earth Care Manual and we want everyone to know about it! It answers the big questions: How do we feed humanity nutritious, wholesome food, restore our environment and reverse climate chaos? www.permanentpublications.co.uk/port/living-with-the-earth-a-manual-for-market-gardeners
Trees and Shrubs that Heal does what it says on the tin! It explains how to identify, harvest and process these useful medicinal plants safely. It is ideal for helping foragers and wilderness lovers identify what is naturally around you, plus, it is an essential tool for forest schoolers, agroforesters and educators. Our forests and gardens can provide soothing remedies, from painkillers to stressbusters, while saving you money too: www.permanentpublications.co.uk/port/trees-and-shrubs-that-heal-reconnecting-with-the-medicinal-forest
Book covers can be found HERE.
Messages you can share
For over 30 years, Permanent Publications has been producing empowering books on permaculture design, organic growing, natural building, social permaculture, community and renewable technology. This vast collection of knowledge offers the vital skills and tools for us all to create a more resilient and regenerative future, for people and planet. See the full range at: www.permanentpublications.co.uk
Permanent Publications offer a huge range of inspiring and empowering books for positive change. From nature connection and no dig organic gardening, to natural building and permaculture design, they have a great selection to help you create the life you want. And buying directly from them means your money stays in the permaculture community. See the full range at: www.permanentpublications.co.uk
Check out Permanent Publications' new books! Living With The Earth from the world-renowned Bec Hellouin Farm in France, is a detailed permaculture growing book with an enormous range of tools and science for all serious food growers. Trees and Shrubs that Heal from medical herbalist, Anne Stobart, is a "balm for many of today's health challenges and offers solutions for a more harmonious and sustainable future". https://www.permanentpublications.co.uk
Recommend us
One of the best things you can do for us it to recommend Permaculture magazine to your local library, school, college or university you attend or support. And if you don't want to talk to them directly, we're happy to reach out instead. Just send their name, where they are, and any contact details to [email protected] and we'll do the rest.
And please be inventive – you could recommend us to your local newsagent, garden centre and/or health food store too. You could even buy a gift subscription for a local cafe or community centre you attend. More details HERE.
Join the regulars
Hundreds of permaculture people partner with us in each print and digital issue, and online too.
Permaculture magazine's classified section is one of the most read parts of the magazine. People may be looking for a holiday, opportunities for employment or volunteering experience. It is an ideal way to tell people about something you are doing, that you want, an event, something for sale, or just something different! It is probably no surprise that our Property and Land section is the most eagerly awaited each issue as so many people want to pass on what they have cultivated to likeminded people and custodians.
Our brand new issue, PM118 Winter 2023, features property for sale in Devon, France, Durham and Argyll. And additional property is added to the list on the website all the time. See: www.permaculture.co.uk/classifieds
Classifieds are an affordable way to reach like-minded people. They start at just £40 + VAT = £48.00 an issue and with the reach being in print and digital and online they have a huge reach.
We also list courses, with PDCs and Intro to Permaculture courses for FREE. Full details on how to feature a course can be found HERE.
You and your friends can view available courses here: www.permaculture.co.uk/courses. It is a great way to see what is happening near you, or a place you wish to visit … and it is a good way to network and make contacts.
Theses listings are constantly updated too, so do send us yours or ones you know about at any time. Special Courses are listed for just £20 + VAT = £24.00 each.
We also partner with companies, communities, charities, activists, teachers and institutions, so don't hesitate to get in touch. One of our key aims to get environmental best practice ideas and solutions out there to as many people as we possibly can. Email [email protected] if you want to know more.
Images to use and share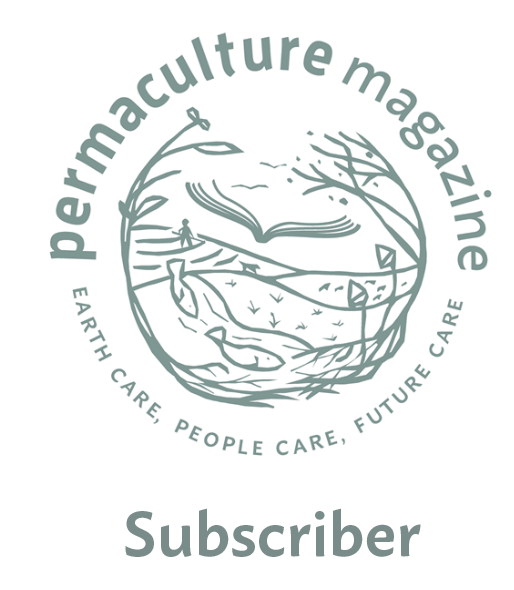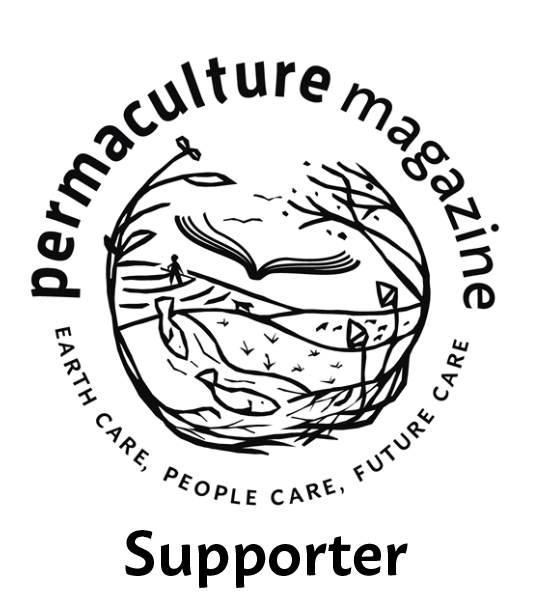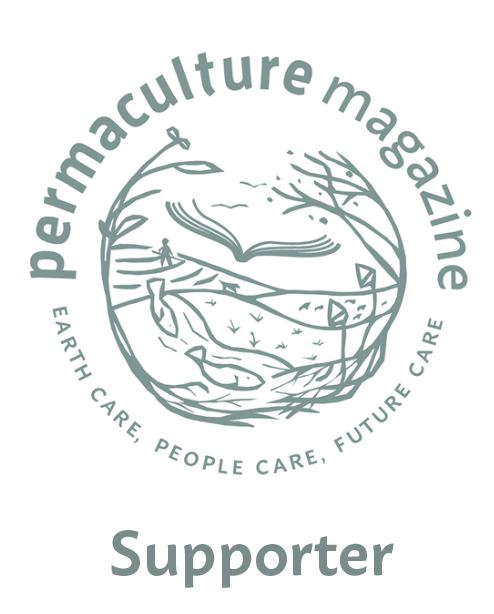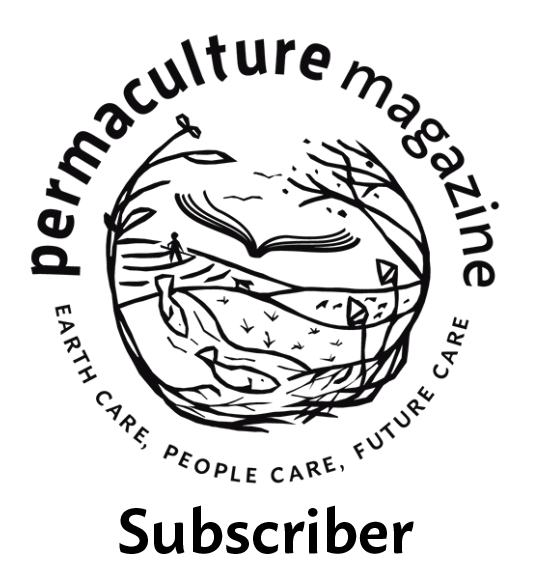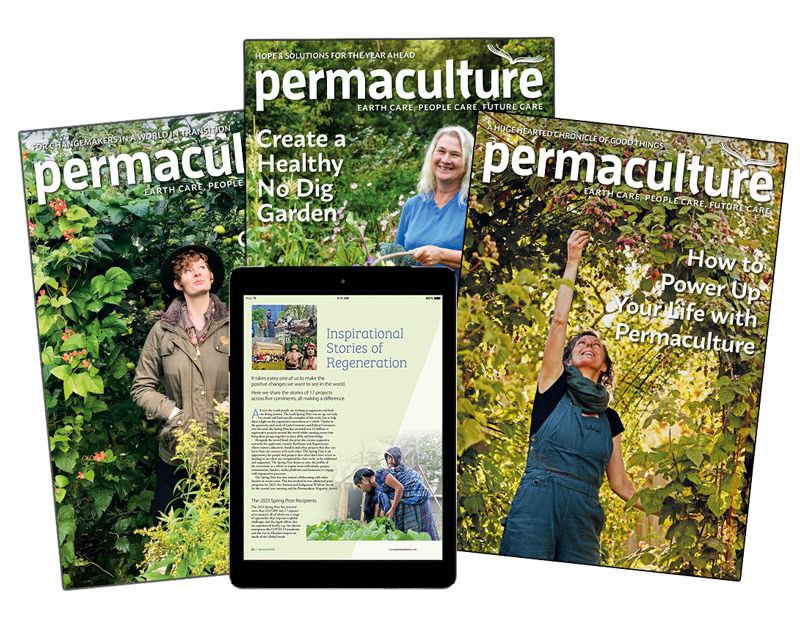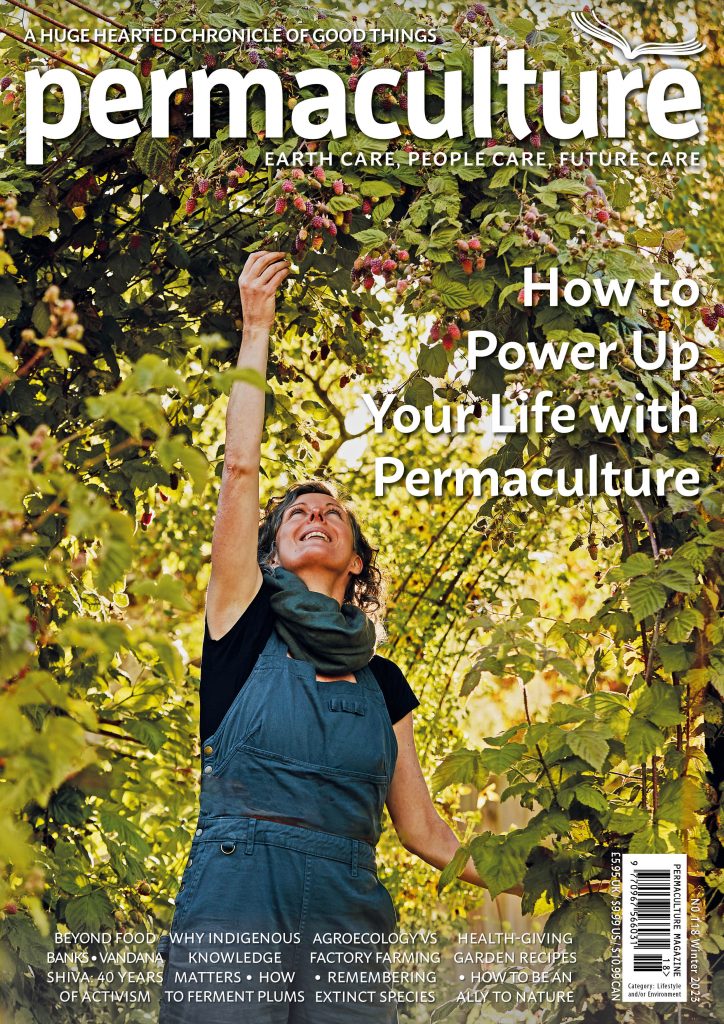 Book images to share